NEWS
HOCHIKI INTRODUCES NEW MULTI CRITERIA CO, SMOKE AND HEAT DETECTOR
— New ACD-V Multi Criteria Now Available For Immediate Shipment—

BUENA PARK, CA, January 25, 2017 – Hochiki Corporation, a leader in fire alarm / life safety systems; announced today that the new ACD-V Carbon Monoxide, Smoke and Heat
Detector is available for immediate shipment. The ACD-V is Hochiki's latest design, and features multi-sensor capabilities. The ACD-V, which takes optimal advantage of its multiple
sensing capabilities, will redefine "life safety detection" expectations.

The Hochiki ACD-V CO, Smoke, and Heat Multi-Sensor is particularly suited for detecting fires produced by the burning of the wide range of combustibles found in today's buildings.
Temperature monitoring is achieved by thermistors placed for optimum sensitivity. Also, the ACD-V is suited for detecting deadly levels of carbon monoxide (CO). Hochiki's unique
design allows fast response to flaming/smoldering fires and/or carbon monoxide levels while minimizing nuisance alarms. "Many consumers are still learning about the deadly effects
of Carbon Monoxide poisoning" said Wayne Oliver, Vice President of Sales and Marketing at Hochiki Corporation. "As a manufacturer we need to emphasize the importance of installing
the proper detectors using the latest technology to save lives. We at Hochiki have the latest and most advanced technology available in the industry today."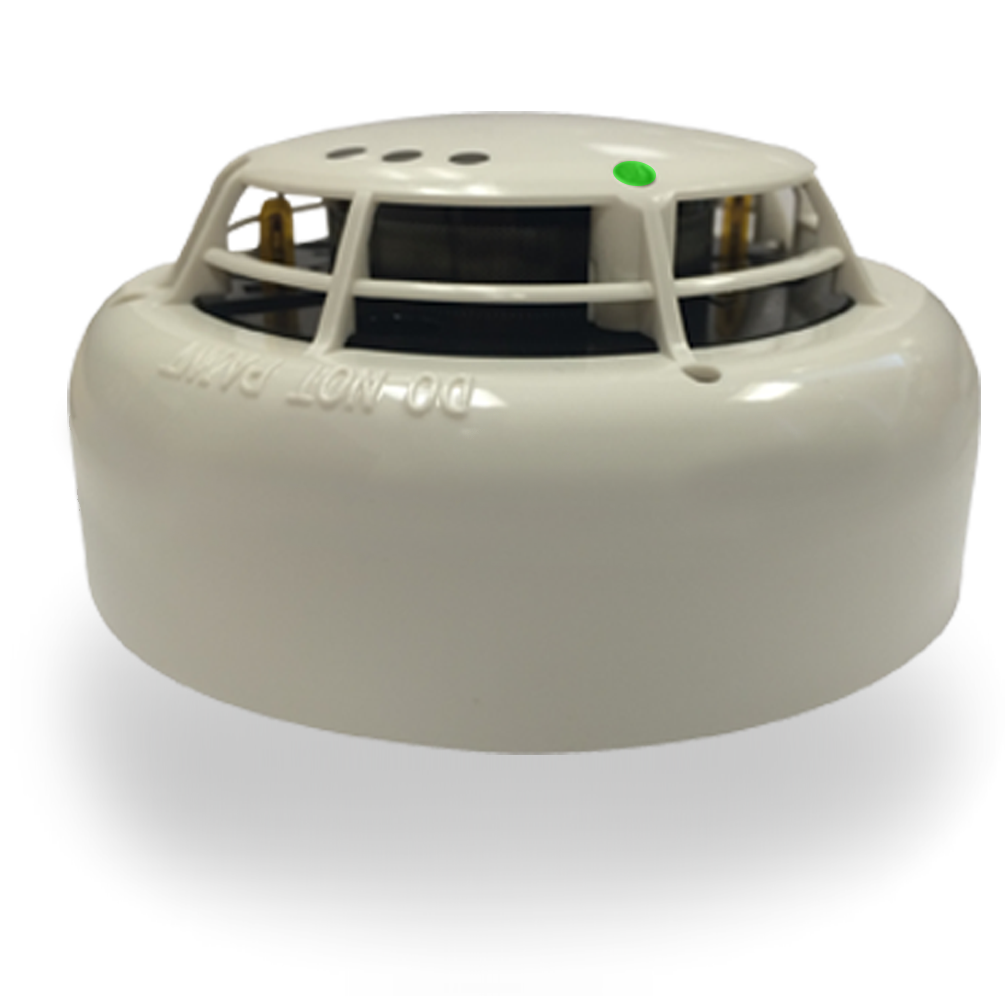 ___________________________________________________________________________________________________________________________________
Smoke Detector Disposal Statement - 01/30/2015
Hochiki America Corporation has ceased the production of ionization smoke detectors and sensors. As a result, we have elected to cancel our radioactive material distribution and possession licenses. At this time we can no longer accept ionization detectors for disposal. Because of the very small amounts of radioisotopes contained in the Hochiki detectors/sensors, California Radiologic Health Branch regulations allow exempt smoke detectors containing radioactive materials to be disposed of with household trash. However, it is possible that some landfills may prohibit such disposal.

Note: This statement has been reviewed by the California Radiologic Health Branch.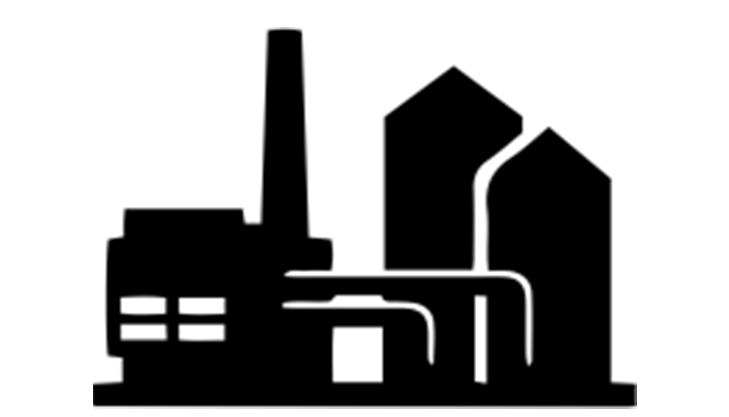 ___________________________________________________________________________________________________________________________________
Release of FireNET Xtinguish Product Line - 08/01/2013
BUENA PARK, CA (August 1,2013) Hochiki America has announced the availability of FireNET Xtinguish, an exciting new fire suppression product which utilizes an aerosol-forming solid compound to extinguish fires by inhibiting the chemical chain reactions within the fire itself. The compound is safe for humans, is ozone-friendly and EPA Snap List approved as a Halon alternative. FireNET Xtinguish is UL Listed for Class A, B and C fires, and canisters are available in numerous sizes which allow the system to meet even the most difficult applications.
The system can be used in data centers, computer rooms, mechanical and electrical control rooms, warehouses, engine rooms and hangar bays for vehicle storage and any installation where a fire suppression system is needed to protect the contents of a space. FireNET Xtinguish requires no piping or pressurized bottles and, as a result, frees up valuable storage and floor space as well as reducing engineering, installation and maintenance costs.
Post-fire cleanup is minimal and the system can be brought back online quickly with no containers or cylinders to refill. The FireNET Xtinguish is compatible with the HCVR-3 Fire Alarm Control Panel as well as the complete line of Hochiki smoke detectors and other peripheral devices.
More information is available from Hochiki America and can be found online at http://www.Hochiki.com or by contacting Rick Boisclair at 714-878-8571.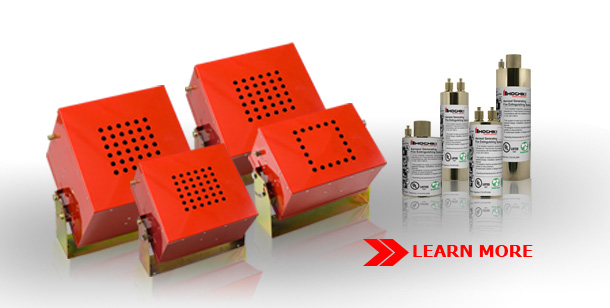 ___________________________________________________________________________________________________________________________________
Hochiki Group Announces Acquisitions - 08/31/2012
August 10, 2012

From:
Toshio Saito
Senior Managing Director
Hochiki Corporation Japan

We are pleased to inform you that on August 10, 2012, Hochiki Corporation Japan, a leading manufacturer of fire detection products, has entered into an agreement to acquire the stock of Kentec Electronics Ltd. The transaction is expected to be completed on October 1, 2012, which then Kentec Electronics will become part of the Hochiki Group of Companies.

As part of the Hochiki Group, Kentec Electronics will be run autonomously by the current management and will continue to provide leading fire detection control equipment to the fire detection industry worldwide.

Kentec will continue to operate from its main location in Dartford, United Kingdom, which will be largely unaffected by the acquisition. Importantly, Kentec will continue to support its customer's needs and will continue to work with and support its current sensor partners.

If you have any concerns or questions regarding the change of ownership of Kentec, please contact Ron Kong: rkong@hochiki.com